Friday, Feb. 10
February 10, 2017
Poetry Workshop: Today: a short quiz on "Helping With My Brother's Resume" by Jim Daniels and "Self-Inquiry Before the Job Interview" by Gary Soto
Then I gave out the new packets. Comments and annotations for the first four poems are due Monday by 8:45: Bullock, Erb-White, Koscinski, Kennedy.
Fiction Workshop: Today was a work day. Annotations and comments for Kashuba and Hall are due Monday. Online comments are due by 8:45 a.m.
For Wednesday, you need to read "Cathedral," by Raymond Carver, in the Norton Anthology. You also need to read the handout I passed out in class about Carver.
Family Values: Today we talked about advertising on the TV (and the radio).
We began by watching five of the most popular ads shown last week during Super Bowl LI.
We talked about the tone of these ads — many are funny, lots feature celebrities, but some (Audi) take a higher-minded stance.
(FYI, here's a piece from The Atlantic, last week, about why Super Bowl ads don't do what we think they do. And here's a longer critique of those ads from The New Yorker.)
We also talked about the price of those ads: about $5 million for the average spot. That's almost double the price from a decade ago. That's what it now costs to reach the 111 million viewers who tuned in for the game. (And presumably stuck around for the commercials. Or vice-versa.)
The point, then, is that advertising and programming are inextricably entwined. They always have been; Sanka (through its corporate parent, General Foods) forced Philip Loeb (Jake Goldberg) off The Goldbergs because he appeared on the blacklist.
But while Gertrude Berg's Sanka ads were plainspoken and serious, it hasn't always been that way. Listen to this ad from Jack Benny's radio show, around the same time as The Goldbergs:
The way it references itself, with tongue in cheek, is pretty modern!
We then watched the first half of an episode of The Burns & Allen Show, from 1953:
We said it was similar to SNL, in the sense that it was a series of skits broken up by musical entertainment. Variety shows like this one were popular on radio (some of that popularity was descended from vaudeville performers), and they were a familiar format that transitioned easily to televsion.
Don't forget the fourth wall weirdness of this show! George Burns derived some of this shtick from the play Our Town, which also had a narrator break the fourth wall and address the audience. But he really took it to further lengths here, jumping in and out of the set (and commenting on it).
We also talked about the East Coast/West Coast problem of early TV. Burns and Allen were in New York, but their show was set in Beverly Hills. In those days, the options for shooting TV shows were either a. live, either with a studio audience (like Burns and Allen) or without (like The Goldbergs — Gertrude Bergs insisted there be no audience present), or b. filmed. The latter option offered a lot more control over the final product, but it was also a lot more expensive — and therefore, fairly rare.
How could you get a show from East to West Coast, in the days before coaxial cable allowed for a simultaneous broadcast? Films called kinescopes were shot — essentially, films made of a TV screen — and sent for broadcast. The quality was horrible — as we saw in the little experiment we did with our phones in class — but at the time, it seemed like the only option. (The thinking might have been that everything looked like crap on an eight- or nine-inch screen.)
Next week, we'll take a look at our next sitcom, where a lot of these problems are resolved.
BatCat: Work. Hopefully.
Comedy: Today we finished up Animal Crackers.I asked you to write a brief response following your notes, in which you tried to identify which of these five terms you observed: slapstick/humor/wit/satire/farce, giving examples of each.
We stopped for only a brief discussion, which included this: the plot of this film revolves around the same comedic device that has animated films from Disorder in the Court to Caddyshack to Elf: the "fish out of water" premise. To be more specific, it involves a character or group of characters who don;t know how to act in a given situation. And it's even funnier if those characters are seen as "lower class," and are forced into a setting filled with the rich and hoity-toity.
(Haven't you seen this very thing on Bob's Burgers? Of course you have:)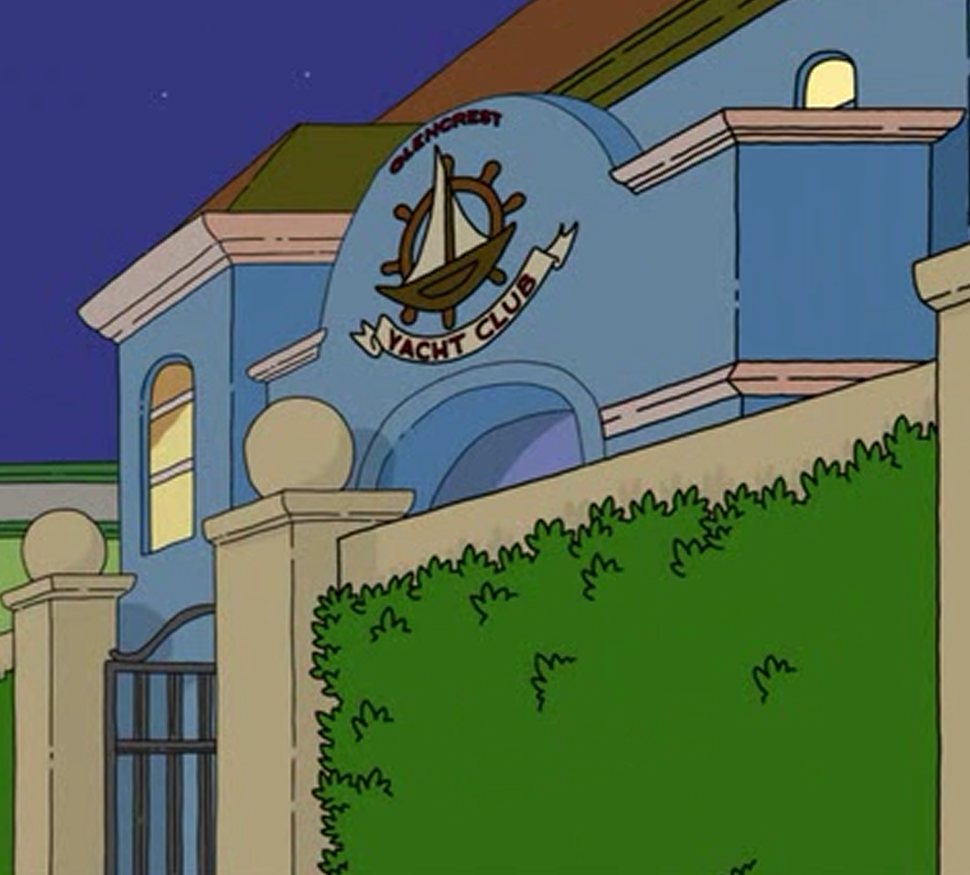 We then watched Episode 7, Season 1 of Arrested Development, "In God We Trust." I gave you copies of the script and had you try to mark the funny parts using some of our terminology. Please bring these back Monday!
Survey: Screenwriting: I told you this movie was going to change your life.
Please be sure to bring back your response sheets Monday!